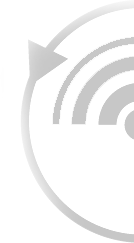 Distribute your iOS and Android
application and install it over the air with our Best Platform for Beta App, iOS App and Android App Distribution.
We have made the process easier to send your testing builds.
1. Upload
Upload your IPA file for iOS or APK file for Android.
2. SUBMIT
Click on Submit to get the installation link.
3. SHARE
Share that link to your clients, friends or developers or use it for your own device.
4. OPEN
Open that link in particular device.Either iOS or Android.
Our services
We offer one of the top platforms with best ready services for Beta App, iOS App and Android App Distribution. Our app developers and experts can also provide multiple enterprise-level and tailored services like consulting and research on application development, deployment of platforms, development of new personalized features, technology support on your source code, setup of delivery environments, technical support on even non-business days, even development of new web or mobile application and more.
Contact us
What people are saying

"We've been using InstallOnAir.com and we've got to say that it's the simplest way to share your apps with colleagues. Check them out."
- Tom Townsend

"Thanks InstallOnAir.com for saving my work time. This is way better."
- Steve Kneen

"We have initiated using Intall On Air for an upcoming project, happy using it so far."
- Michael S.